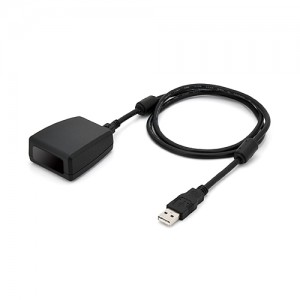 It's first Centech product!
Utilize Ir remote controllers as USB keyboards
Operating PC from far away by Ir transmission (Transmittable distance according to the remote controller)
Available to record several steps key operations to 1 button (Max. 6 key pushing simultaneously and 8 steps macro)
Any host device supporting USB keyboards can be used with this adapter.
Capture Ir remote controller data and assign keys operation need Windows machine.
Efforts free from repeating several key operations
Model:CT-IRKEY
Contents:CT-IRKEY、USB-mini B Calbe, Silicon sticky mat
Cautions: This products are not included user's manual or softwares. Download them this site.
Size: W50xH26xD60.4mm (No protrusions measured)
Weight: Around 60 grams (No accessories measured)
Supported devices: PC, TV, Game machines etc. which supports USB keyboards
Windows PC needs to preset.
Supported OS: Windows XP, Vista, 7 and 8